Our Aussie reporter Mike shows us the spectacular drive from Sydney to Perth.
Name: Mike Williams
From: Sydney, New South Wales
A bit about me: I'm a full-time truck driver, part-time podcaster and writer and a frustrated chef! My favourite drink is coffee and my favourite food is lemon tart.
Favourite truck: Got to be the Kenworth T909
I spent several years driving across Australia from Sydney to Perth and back. Three and a half years of it with my Rose and our pup Ollie. Eight thousand kilometres per week. That's a total of about 1.5 million kilometres!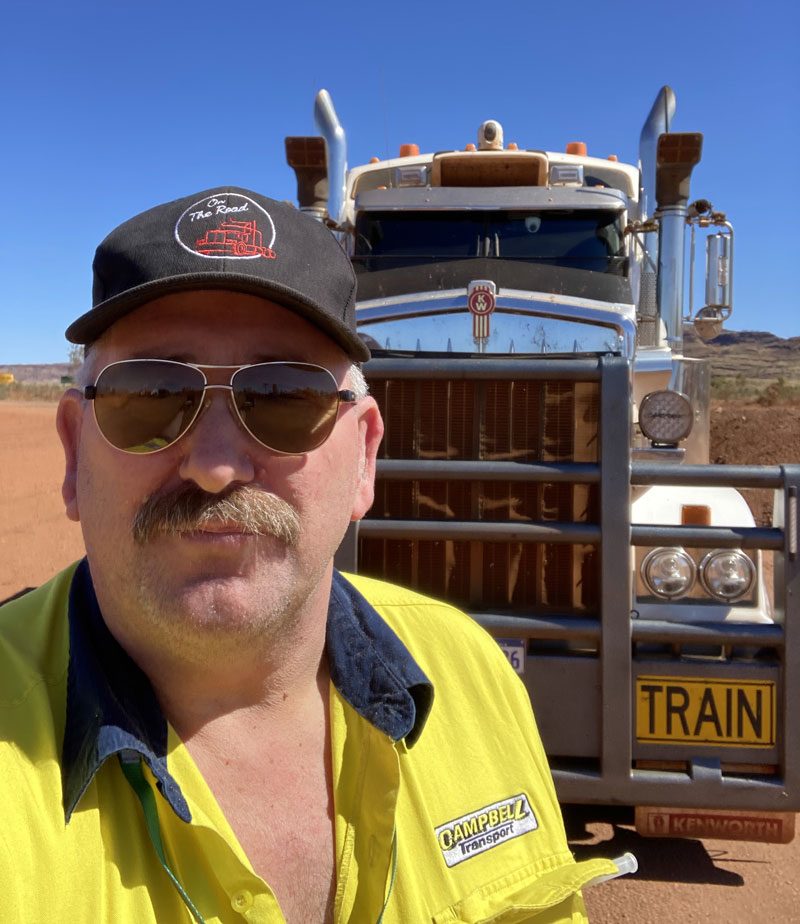 We drove this awesome big cab Kenworth K200, which we lovingly referred to as Angela. She was well set up for the run too. As well as a comfy bed, we had a fridge and a freezer plus a microwave. She even had a toilet! A massive 600hp series 2 Cummins driving an 18-speed Fuller Road Ranger transmission kept us trucking along towing a B Double set of Freighter drop deck chiller tautliner trailers.
Our run started in Sydney on Monday night about 8:30pm. We drove down to Wagga Wagga and then across NSW through to Yamba in South Australia. Ollie loved to get there because the roadhouse girls always had a sausage or two they'd done for him while we filled the truck with diesel. Next stop, Port Augusta late Tuesday afternoon for a shower and a meal. Then on to Penong for more fuel. She got a bit thirsty and that's the last place we could fill before the long haul across the Nullarbor into Western Australia. A quick stop at the quarantine facility on the WA/SA border and then a stop at Cocklebiddy for Wednesday morning breakfast. More sausages for Ollie! He was a spoiled pup. Then it's the run all the way to Perth, getting there around 7pm. A night off while our trailers were unloaded then a quick reload in the morning and it's off back to Sydney getting home Saturday morning.
It was a lot of fun and we saw some great sights every week. Beautiful scenery, dawns and sunsets. Looking out the windscreen is a great place to be.