And the winners are…well, to be fair, we feel that absolutely everyone was a winner on the day.
The running of our inaugural 'Create a Truck' competition has blown all our expectations out of the water. You guys and gals have really got stuck into this. The level of imagination has been quite liter- ally off the scale, well done to everyone.
We have seen it all, from Kiwi fruit slices as wheels right through to working LED headlights. Even disconnecting trailers complete with landing legs, the list goes on. So as you can imagine, the judging of all the entries was going to be a difficult task. However, we had an ace up our sleeve, with good mate Craig Christensen stepping up to the plate for us as our guest judge, thank you Craig. Some of you will recognise Craig from the August 2022 issue of New Zealand Trucking magazine where we featured Craig on our Mini Big Rigs pages. Our story on Craig's model truck building abilities, creating model trucks out of household items and waste, was the very inspiration for this competition.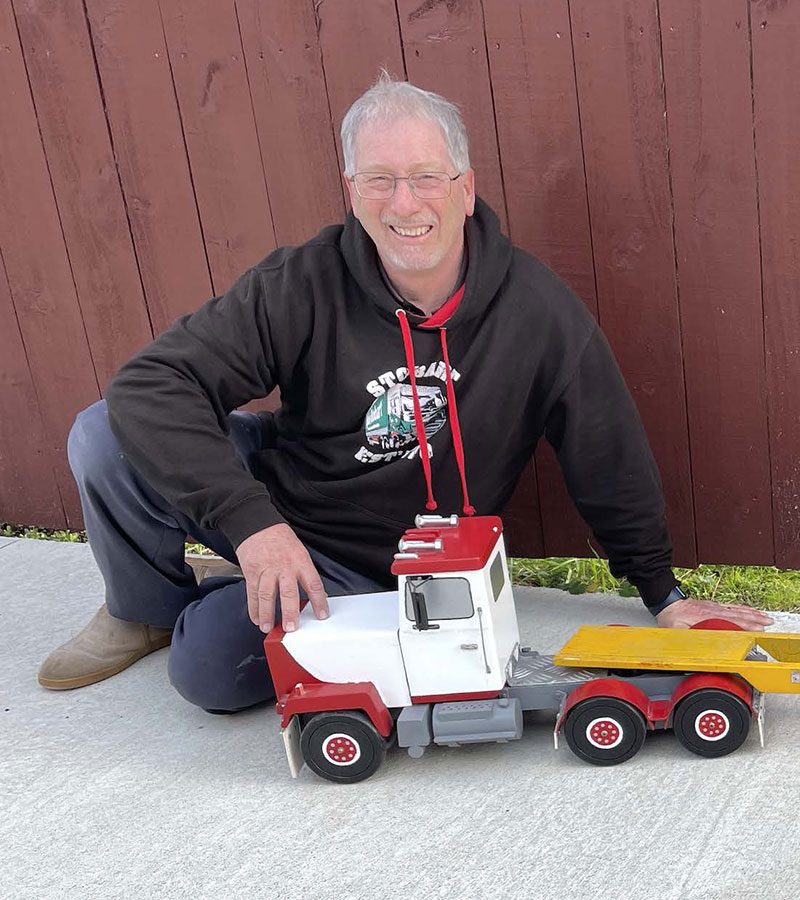 We also say a big thank you to the team at Italeri truck kit sets for coming on board as our sponsor and providing the major prizes for us. Italeri truck kit sets are an absolute pleasure to build with accurately fitting parts as well as immense levels of detail, so we are sure that our class winners are truly going to enjoy every minute building their well-earned prizes.
Without further ado we bring you the contestants and winners of the inaugural 2022 'Create a Truck' competition.
All we can say is bring on next year – we cannot wait to see what you all dream up and build next time around!