One rainy afternoon I jumped in the big T610 Kenworth with truck driver Matt from Steve Martin Contracting, and I was on my way to Nelson.
As we pulled away I could hardly tell that we had a load on – the truck boasted 600hp and we were carrying 30 tonnes of flour.
As we were leaving Christchurch, we didn't know if we were going up the coastline or up the Lewis Pass, because the road could have been closed because of snow. But Matt made the call and we went up the Lewis Pass – the road hadn't shut so that was good news!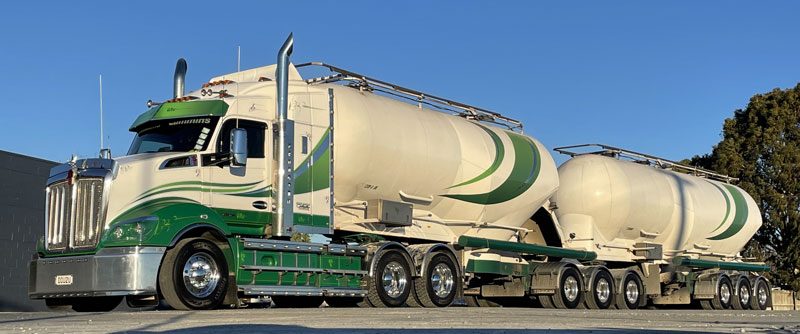 It was my first time in a T610 Kenworth. The truck does about 5500 kilometres a week. Steve Martin Contracting has four trucks. Matt said he has been truck driving for 22 years. It takes about one hour to unload and about 45 minutes to load the T610. Matt likes the truck's power and it is a manual gearbox. Matt says he prefers black mud flaps over white mud flaps. My favourite thing about the truck was the cool green LED lights, which looked awesome at night.
Thanks Matt for taking me along for the ride, and to Steve Martin, his wife Robyn and the entire crew at Steve Martin Contracting.