Isabella was lucky enough to head along to the Bombay Truck Show, where she got up close to some pretty amazing trucks!
My mum and I made our way Saturday morning 21 January to the Bombay Truck Show. With a bit of traffic to get through, we made it onto the Bombay turnoff to be greeted by the impressive sight of trucks lined up the hill. On arrival we could see the number of parked cars outnumbered the trucks, so I knew already there had to be hundreds of people in attendance.
What caught my eye was clearly it was a family event, with children of all ages, some proudly sporting their trucking T-shirts. There was a band playing from the end of a curtain side trailer, bouncy castles, a dedicated area for children with a choice of food options.
Rows of trucks, similar shapes and sizes, some old, some new, some restored so beautifully you wouldn't know they were made in the 1960s and 1980s. I was impressed with the size, power and ability of some of these trucks. It was amazing to learn what these trucks can do!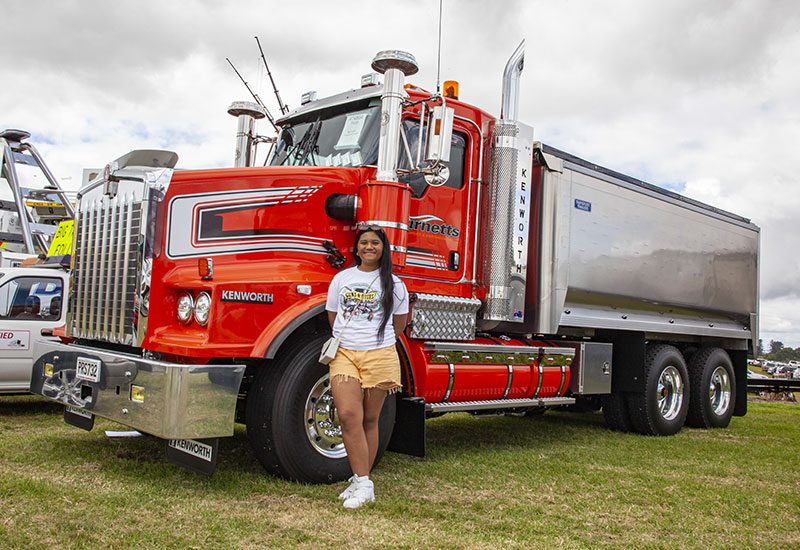 I was excited to come across a truck that is manufactured in New Zealand, the rigid eight- wheeler International RH, built in Tauranga by Intertruck Distributors. It's American style, proudly on display by Stephenson Transport Ltd from Waipawa.
The Kenworth Legend SAR 50th Anniversary Edition was impressive! With its Cummins X15 engine, this green machine has some of the latest technology that promotes safer and cleaner usage.
The mini Kenworth W900 hotrod – don't be fooled by its size – this one packs a punch and was custom built by EDS truck shop. You can clearly see a lot of time and effort was put into this beauty.
Another Kenworth truck for Burnetts Transport and Earthmoving Ltd was manufactured in Bayswater Melbourne. Although the cab and chassis was built and imported from Australia, you'll be surprised to know that the trailer was built in New Zealand.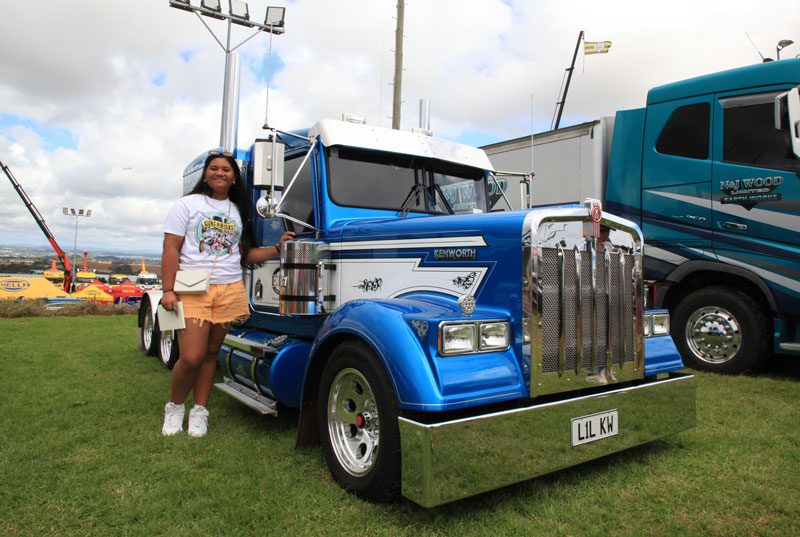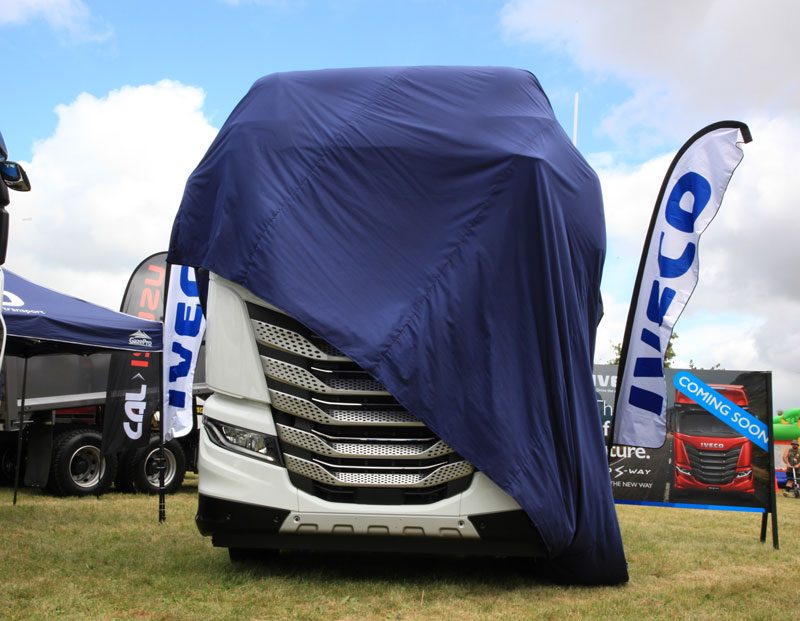 Also making an appearance at the truck show was Hawke's Bay R & L Beale Log Transport, with their Kenworth T659. They went home with two prizes, the best logger award and also first place in the people's choice award.
We came across the 2022 Mack Anthem, with its tilt- assisted hood. What was interesting to learn is that Mack is part of the Volvo Group, so you'll find that both Mack and Volvo truck parts were used to build this truck.
Another truck that seemed to be on the tip of everyone's tongue was the impressive new Kenworth K220. Based in Tapanui near Invercargill, Dynes Transport Ltd trucks travel all over the country. It has the ability to haul bigger loads with ease and efficiency, and has more safety equipment now. The new model also has a digital dashboard.
Amongst all the newer model trucks were also some amazingly restored beauties; the 1964 Canadian Kenworth 848 ´Old Yeller´ was the first Kenworth to land in New Zealand; and the 1984 Mack Superliner owned by Kaitaia Timber. Both trucks come with interesting histories.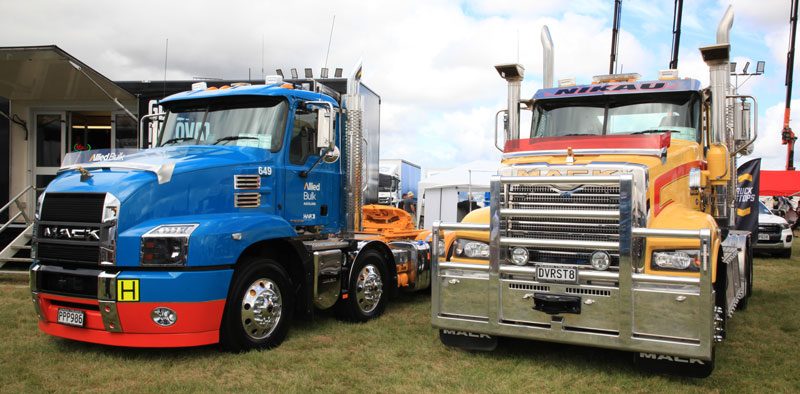 The brains behind this amazing event, Marieka Morcombe of N & J Wood Ltd, was extremely happy with the successful turnout – admitting at one point she was worried they would need to turn people away as they had nearly reached full capacity! Thankfully it didn't come to that.
If you've never been to a truck show, I strongly recommend you attend the next one in your town. There is so much to learn about the trucking industry and I can't wait to see you all at the next one.
When you think about the clothes you wear, the food you eat and even the things in your home, you can guarantee that they have spent time on the back of some of these amazing trucks. Remember trucks play a vital role in New Zealand as well as those that work in this field.
See you at the next show, Isabella.