1997 Kenworth W924 – A labour of love with Graeme Skou.
We all enjoy seeing trucks on the road and at shows that make us go WOW!
Have you ever wondered how they get them looking so flash? How much work goes into them? How are they put together? I may be able to answer some of your questions!
I met Graeme Skou and he has shared two of his rebuild stories with us. Today we will look at his 1977 Kenworth W924.
Graeme has always been a Mack man at heart, but he chose to rebuild a Kenworth W924 because they look good and have strong bones. He bought the truck in 2016 and it took him five years to restore. It was never his plan to take that long, but due to the truck previously living near the ocean there was quite a bit of corrosion/rust that needed to be repaired.
Different parts
The original 350 Manual engine was replaced with a 620 Signature Cummins electronic engine. This was sourced from a 2011 Freightliner that had previously caught fire and sold as parts. The radiator and gearbox also came from the Freightliner. The gearbox is an 18 speed Roadranger. All the original steel suspension was replaced with air suspension for a softer ride. The front springs were also swapped to air.
The sleeper was imported from America, it was originally black, and the paint was so thick they had to scrape it off! Graeme extended the bonnet by 300mm, purely to look good, then also extended the chassis by 2 metres to balance how the truck looked with the longer bonnet. To do this a new beam was cut and welded onto the existing chassis behind the cab. Alister and Geoff Duffy from RMD Marton helped put the cab on the chassis using a Hiab.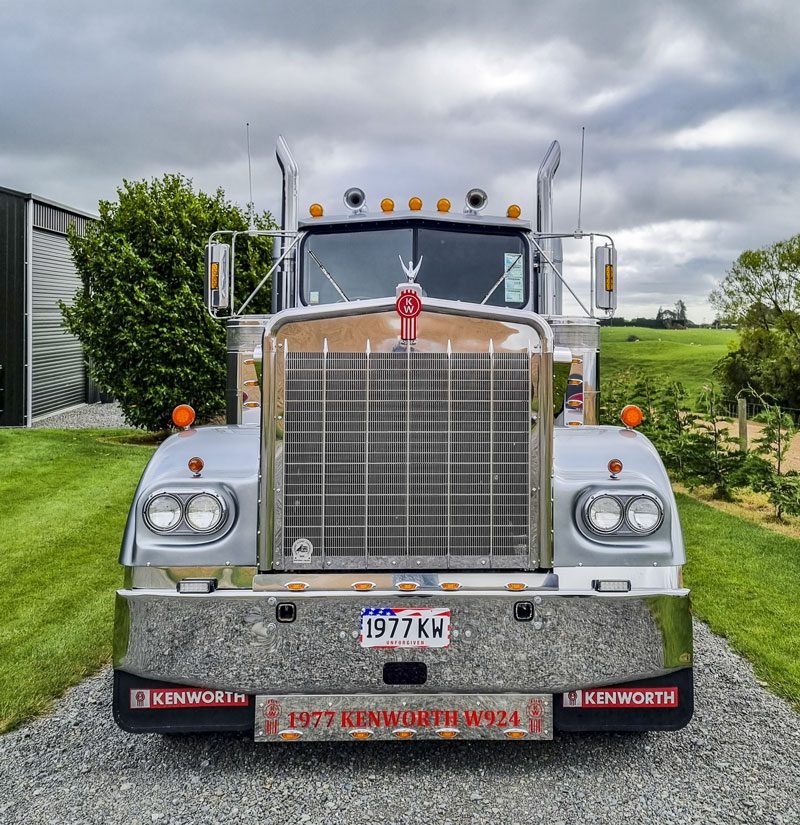 The original cab steel frame was rusted so was replaced with alloy and came from America. The upholstery was ordered and came from Seattle, USA then fitted in New Zealand. This process took two years! The cab is 1524mm wide.
The gauges, suspension and various other parts came from a Kenworth T404 in Tauranga. The air tanks also came from Tauranga out of an international truck.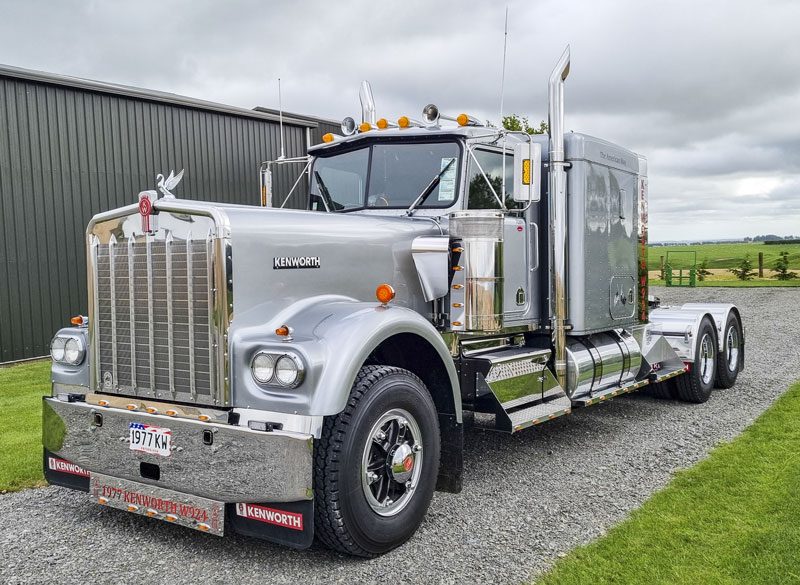 The finish line
Although Graeme did a lot of work on the W924 himself, it wouldn't have been a success without the help of many others.
Graeme spent many hours making cardboard cuttings for various parts including fabricated guards and the dash for the gauges. The cuttings were taken to Matt and Nick at Roadrunner Manufacturing in Bulls.
As the W924 started coming together, Graeme had mixed feelings of excitement and nerves. Excited because it was nearly complete and looking fantastic, and nervous because so much time and effort had been put into restoring it. He just wanted it to be a success and it was!
Driving it for the first time, Graeme can only describe it in one word – "WHEW!"
The first trip Graeme and his wife Raelene took was all the way down south to Invercargill. Graeme laughs that he took an abundance of spare bolts and tape just in case.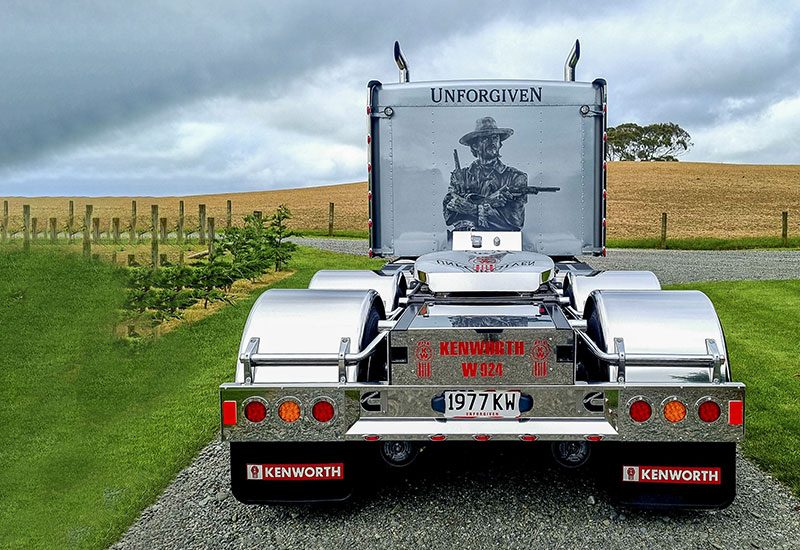 SPECIAL MENTIONS
PEOPLE INVOLVED IN THE REBUILD
*Brennan Chapman/Amerikiwi
Cab and chrome parts
*Geoff Duffy/TWL
Brakes and air
*Hugo and Peter/ Autokraft
Electrical
*Gwyn Bliss-Bennett & James Rooke/ Rangitikei Truck and Diesel
Setting up chassis with motor, gearbox and diffs
*Tony Poynter/Total Truck Spray
Painting
*Willy Malcolm/ Malcolm Cab Solutions
Refurbished cab and fitted upholstery
*Tony Walton/ Custom Art
Artwork and signwriting
*Matt Avery & Nick Webster/Roadrunner
Stainless and chrome fabrication
Graeme and Raelene have entered this "labour of love" in two truck shows and took away awards at both.