Blake puts on his interviewer hat and gets to know his truck driving Pop, Mark Close.
Q: What age did you start driving trucks?
A: 17, I've been driving for 39 years.
Q: What truck do you currently drive?
A: Freightliner Argosy.
Q: What do you currently cart?
A: Anything that goes in tipper trailers but mainly grain and fertiliser.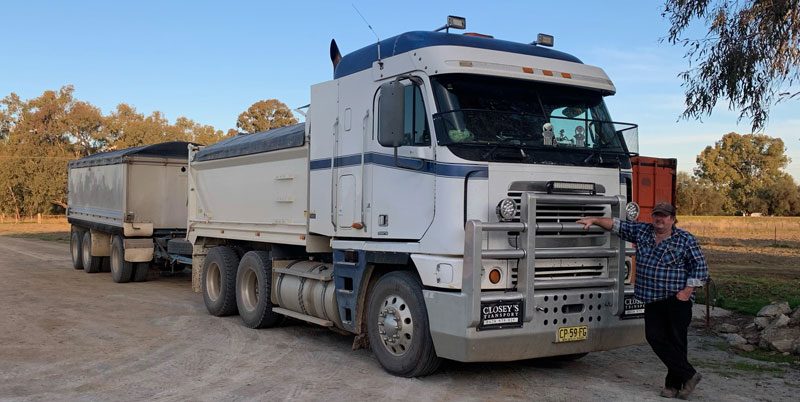 Q: What's the worst load you've ever carted?
A: A load of wood without tipper trailers. It had to be hand loaded and unloaded.
Q: What type of trailers have you pulled?
A: Everything but livestock. Over the years I've pulled tippers, tankers, car carriers, flat tops and tautliners.
Q: Whats the best thing about being a truck driver?
A: Beating Kenworths with my Freightliner (he wishes, he knows I'm a Kenworth fan so he is just stirring me up!).
Q: What is the best thing you have carted?
A: Potatoes in the tipper because its a quick and easy load.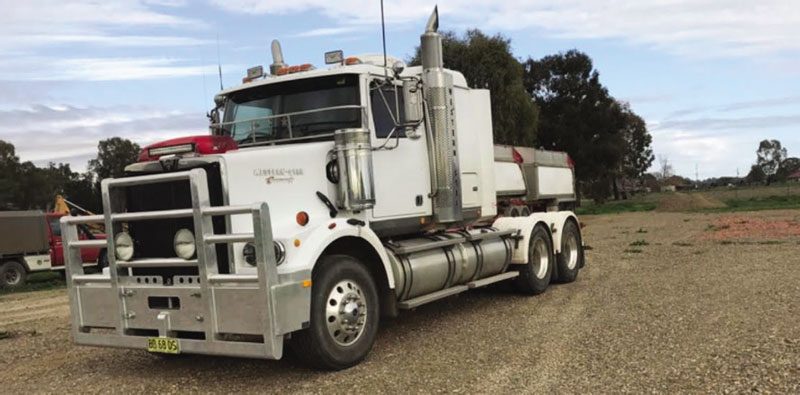 Q: What kind of training did you have to do to get your licence?
A: I had to go for a drive around town with a police officer. The day I got my licence I went on my first interstate trip.
Q: What's the hardest thing about being a truck driver?
A: Having to anticipate what other drivers are going to do and dealing with caravans.
Q: What's something most people don't know about trucks?
A: It's not like driving a car, they take a really long time to build up speed and a long time to stop.
Q: What is your favourite truck?
A: I had a 4800 series Western Star. That would have to be my favourite truck.