The gold Eden Haulage trucks from Invercargill in the deep south with their bright graphics will be familiar to many Little Trucker Down Under readers. Milly McCauley catches up with owner Phil Collinson to find out more.
Who owns Eden Haulage?
Phil: Eden Haulage is owned by me, Phil Collinson and my family.
How long has Eden Haulage been in business?
Phil: Eden Haulage commenced in 2005 with one truck, it then expanded in 2008 into four trucks. The company progressively got bigger from 2012, by adding a truck each year.
Where do you have trucks based?
Phil: 12 of the 13 trucks run by Eden Haulage are based at the Invercargill depot, and one truck is based in Canterbury.


How many trucks does Eden Haulage operate?
Phil: Eden Haulage operates 13 trucks. Of those, 12 work every day and one older truck helps do any local jobs. Two trucks in the fleet are double shifted (when two drivers share one truck at different times of the day, allowing it to run for up to 24 hours a day).
What makes of trucks do you have and how many of each?
Phil: Eden Haulage has two Internationals, two DAFs, two Freightliner Argosys, six Kenworths and one small Nissan Diesel delivery truck.
How many people does Eden Haulage employ?
Phil: The company has 16 staff all together.
What type of loads do you cart?
Phil: A large part of the company's work is fresh produce (vegetables and fruit). The remainder is cardboard packaging, seafood, groceries, timber and some general freight.
Where are the main areas you operate in around New Zealand?
Phil: Eden Haulage trucks operate mainly between Invercargill, Central Otago and Christchurch, however some of our trucks travel each week to Nelson, Blenheim, Tauranga and Auckland.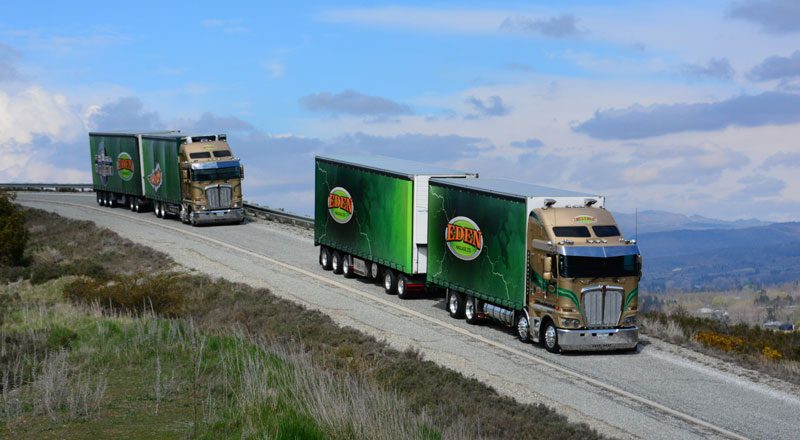 What is your title at Eden Haulage and what are your responsibilities?
Phil: I am the director of Eden Haulage; I do everything from relief driving to dispatching. I try to do everything I can to support the business, from something as little as changing a light bulb, to meeting with customers to find out how we can assist them better.
Did you always think you would work in transport?
Phil: I always knew I would work in transport, all I dreamed of when I was young was to work for the rural transport company I happened to live next door to. The idea of a career in transport just made sense for me.
What's your favourite thing about working in the industry?
Phil: The great people I meet.
What things would you like to see change for the transport industry over time?
Phil: I would like to see the industry be able to produce better money and better conditions to pass onto the people who drive the trucks.
Do you have a favourite truck in your fleet?
Phil: My favourite truck would be the C16 Caterpillar-powered Freightliner Argosy we bought secondhand in 2013. I thought it was a cool truck when its previous owners put it on the road.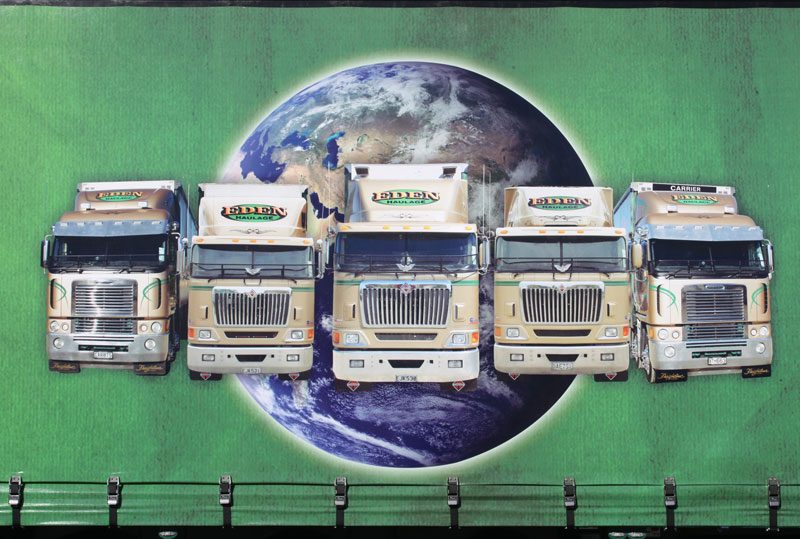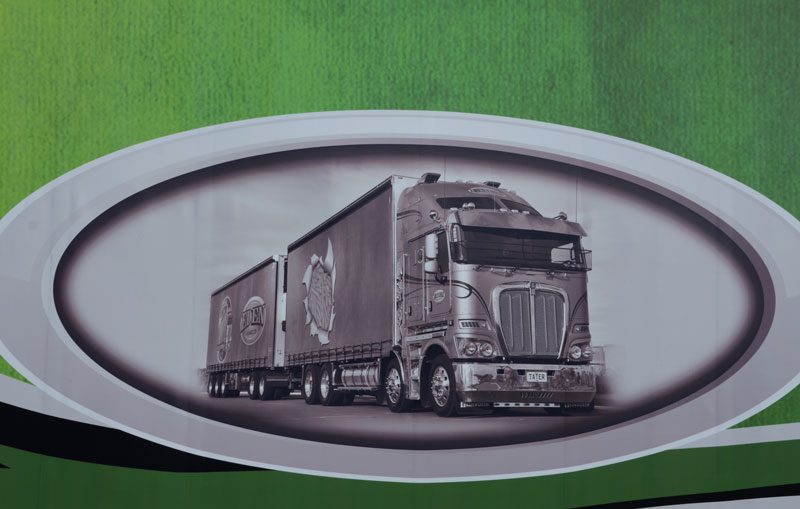 What are the various positions in Eden Haulage?
Phil: We have an operations dispatcher, administration staff, metro deliverers/ loaders, relief drivers and a team of linehaul drivers.
What would be some advice you would give to any young people who want to start a career in transport?
Phil: I would advise anyone to listen to others, be a diligent worker and try to absorb all the information you can from people within the industry.
Can you tell me a fun or interesting fact about Eden Haulage?
Phil: Many of the trucks in the Eden Haulage fleet carry a Mr Potato Head picture and name on them, this theme is because of the large number of potatoes Eden Haulage carries.