Saxon, who wants to be a truck driver when he grows up, recently went on a visit to Martin's Stock Haulage where he was shown around the workshop and went for a drive in one of their trucks.
Hi, I'm Saxon Oldak- er and I'm 10 years old. I live in Kilcoy, Queensland.
When asked what I want to be when I grow up, it was always a police officer. That is until I discovered cattle trucks a couple of years ago.
I don't just want to drive cattle trucks. One day I really want to own my own truck company. I even have the colours picked out to paint all my trucks.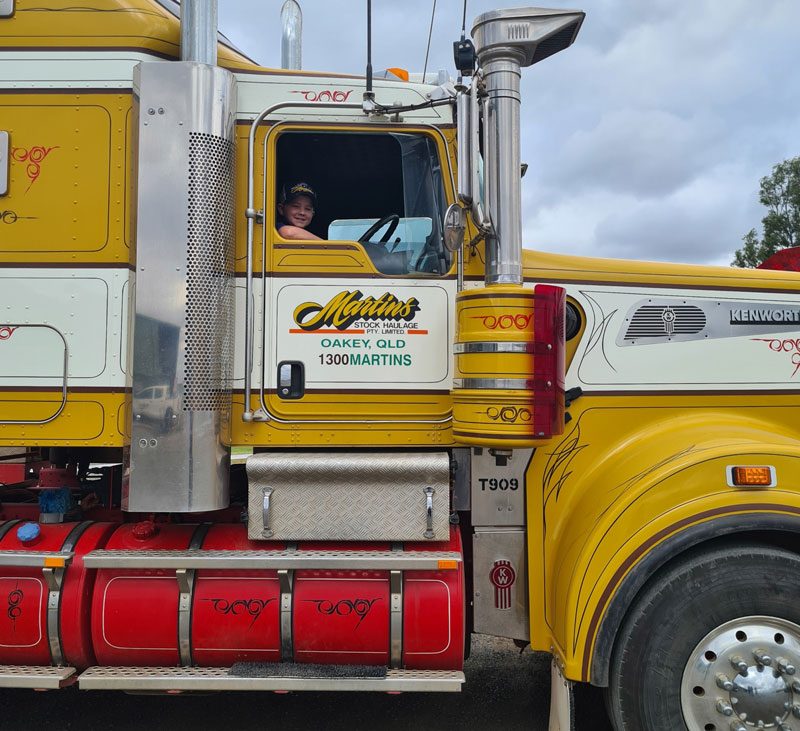 I was very lucky enough to recently get a tour around one of my favourite company's depots – Martin's Stock Haulage at Oakey. I met up with Adam, their manager on site who took me for a drive in one of their trucks before a tour of the workshop and checking out what maintenance they were currently carrying out on their trailers.
I didn't want to leave – I was having one of the most epic days of my life! The experience really made me more determined to work hard at school so I can sit in that driver's seat when I grow up. It will be a day I remember and be forever grateful for their kind gesture.
Some interesting facts about Martin's is that they have 100 trucks in their fleet, spread between their two depots – Oakey in Queensland and Scone in New South Wales – and all are Kenworths. The biggest trip they make is from Perth to Armidale, carting cattle. They also cart sheep and have carted goats and deer as well.