No two days are the same for apprentice mechanic Natarsha Smith, who is working hard to become a specialist in heavy diesel machinery.
Natarsha works as an apprentice heavy diesel mechanic at Hyster NZ, which provides a range of fork- lifts and other handling solutions to business.
"We've got about 20 machines at this site with forklifts ranging from two and a half tonne right up to twenty-five tonne," she explains.
"We fix anything on the machines that can break – so anything from the front mast to the hydraulics and the electrical and mechanical side. Whatever's broken, we fix it – you never know what you're going to get!"
With a day so varied, it's no surprise that Natarsha's favourite part of the job is problem-solving. "When you're not sure what's wrong and you figure it out, that's the best."
Study study study Natarsha's been working at Hyster NZ in Mount Maunganui for two and a half years and is well on her way through her MITO New Zealand Certificate in Heavy Automotive Engineering. The course is designed for people interested in servicing and repairing electric and non- electric forklifts and other machinery used for moving and storing materials, goods and products.
"There was a job in Tauranga for materials handling and I thought that sounded pretty cool, so I applied and here I am! I'm really grateful it worked out the way it did. It feels like one of those things in life that's meant to happen."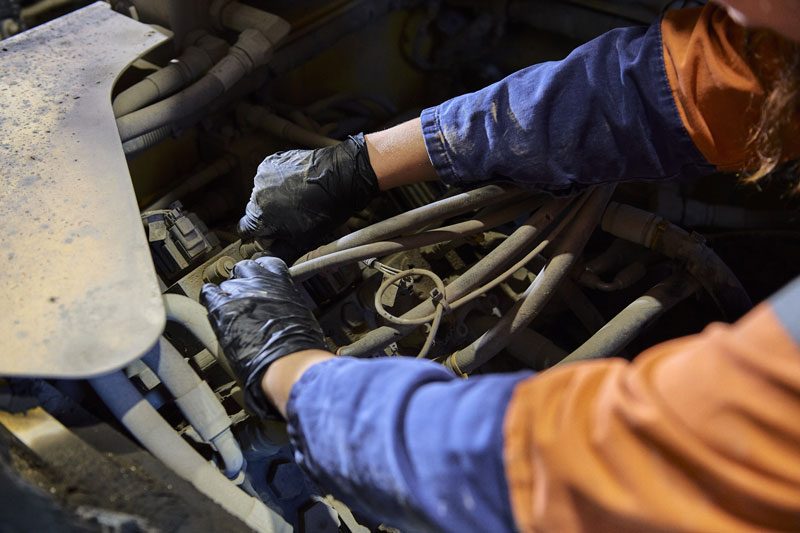 Not just for boys
Natarsha says that despite lots of people thinking the heavy diesel industry is just for boys, it's not true.
"The opinions of having girls doing this kind of work is improving greatly and I get really positive feedback. Especially in heavy diesel, people think it's going to be hard work and a lot of heavy lifting, but if something weighs too much, there's always another machine that you can use to lift it," she says.
"I would definitely recommend this industry to anyone. It's a lot of fun!"