Hey Little Truckers, I hope you have all had a great Christmas and New Year! I have been quite busy these holidays but I still managed to fit a really cool trip in.
On Christmas Eve 2021, I jumped in the cab with Dad, and we made our way over to Takaka, Golden Bay to complete a delivery and load up. We headed off at 6am on a journey of just over an hour, made a bit quicker than last time as the roadworks on the Takaka Hill had finally been completed after damage from Cyclone Gita in 2017.
We made it to the Sollys Depot on Commercial Street where we tipped the trailer load of palm kernel off in the bulk store.
We unhooked the trailer and went to a farm at Hamama. When we arrived, we started to unload the truck load of palm kernel. Palm kernel is popularly used as stock food for cattle. I had the pleasure of meeting a very friendly calf there, who came over to say hello, while Dad worked on unloading.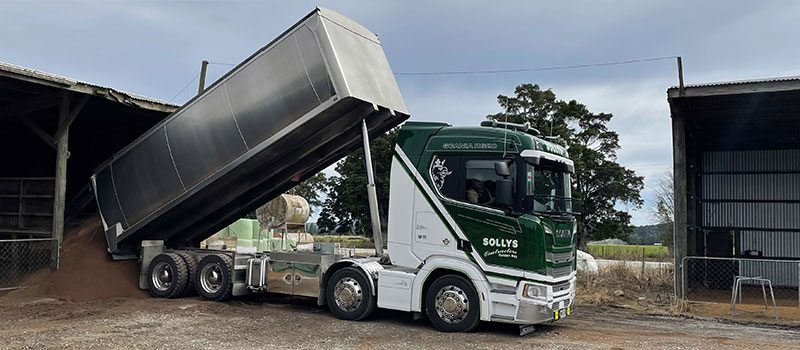 He tipped half the load off before jumping out and borrowing the farmer's tractor, to push the kernel up into the back of the shed. He was then able to tip off the other half of the load. He did this because the shed was too low to tip straight into and tipping it off altogether would result in a big mess, leaving the kernel out in the weather! This is a practice for many truck drivers, with some customers often leaving their tractors, forklifts, and loaders nearby for them to use. Drivers being able to drive tractors, forklifts and loaders are skills that many drivers learn early in their career.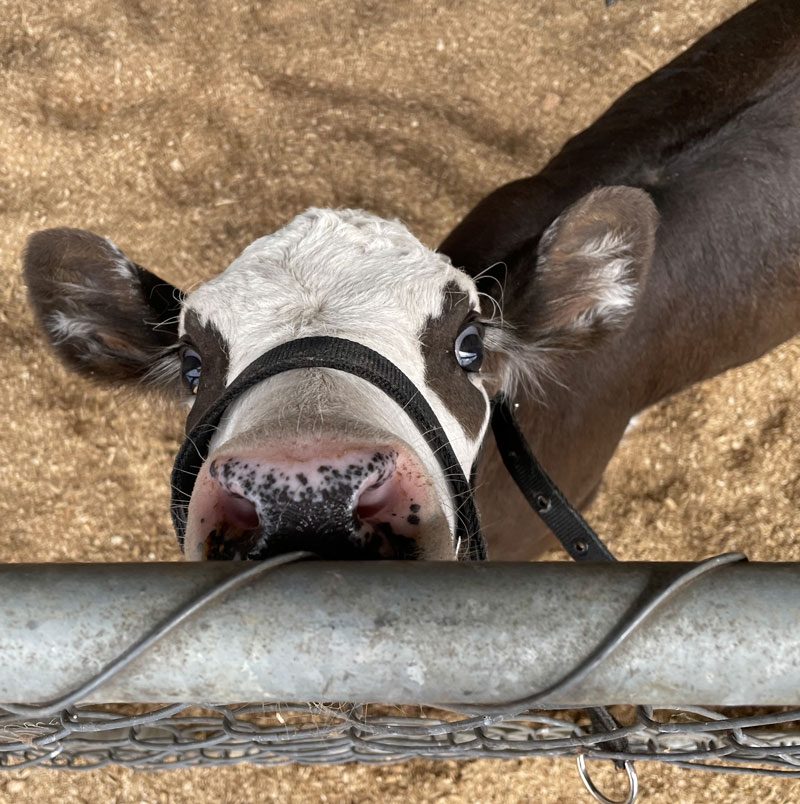 I farewelled the calf and we made a quick trip back to Sollys depot to hook up the trailer. Shortly after we bounced on up to the Golden Bay Dolomite plant located at Mount Burnet at the northwest corner of the South Island. The views out to the Tasman Sea and along the coastline, from the deck of the site office there, are beautiful. While I was playing photographer and catching some action photos, Dad got on the loader and packed the bins full of dolomite. This load was headed for Canterbury, between Christmas and New Year. Before heading back over the Takaka Hill with its 360° corners, we stopped back at the Sollys depot for a drink, something off the barbeque, and a catch-up with some of the drivers who were enjoying the staff Christmas Eve shout. We made it back home to Motueka for lunch with the family eagerly awaiting Christmas the next day. All in all, this short half- day trip was efficient and accomplished all that was needed, while affording me a meeting with a very cool furry friend.
I look forward to the next trip!