Milly McCauley has spent plenty of time in the passenger's seat of trucks involved in rural cartage. In this issue of Little Trucker Down Under, she heads north to Puriri, a wee village in the Thames Valley, and chats with local trucking identity, Graeme Wright.
Who owns Graeme Wright General Carriers?
Graeme: The transport company is owned by me, Graeme Wright, although everyone knows me as 'Gunner'.
How long has Graeme Wright General Carriers been in business?
Graeme: I've been in business since 1969, over 50 years now.
Where do you have trucks based?
Graeme: The main depot is here in Puriri, however some drivers do park their trucks at home in nearby towns.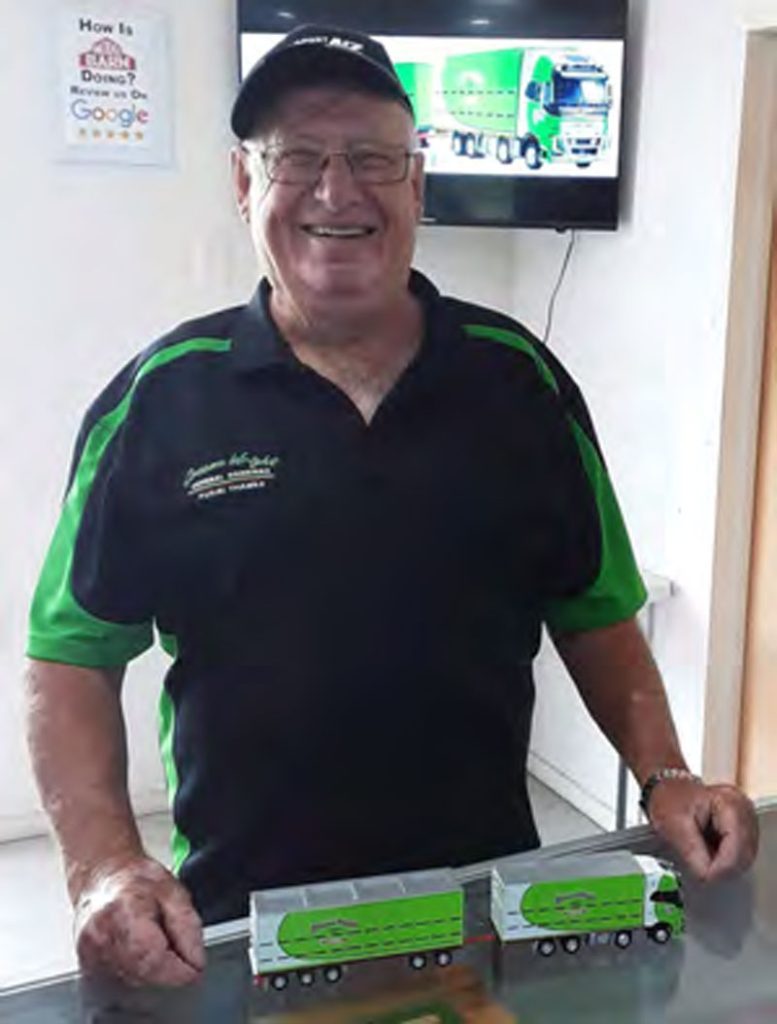 How many trucks does Graeme Wright General Carriers operate?
Graeme: I have 20 trucks. A large amount of the company's work is seasonal, so although not all of them work at the same time necessarily, we still need trucks ready for any service we may need to provide.
How many people does Graeme Wright General Carriers employ?
Graeme: The transport company has around 20 employees including drivers, workshop, and office staff.
What type of loads do you cart?
Graeme: Being rural carriers, it's largely the farmers' needs. This includes livestock, fertiliser, stockfeed, metal, farming equipment, and the occasional timber loads.
Where are the main areas you operate in around New Zealand?
Graeme: Aside from the Thames Valley and Coromandel Peninsula, we also cover much of the North Island when we need to, like the large cattle moves to Kaitaia yearly – helping cart over 2000 cattle.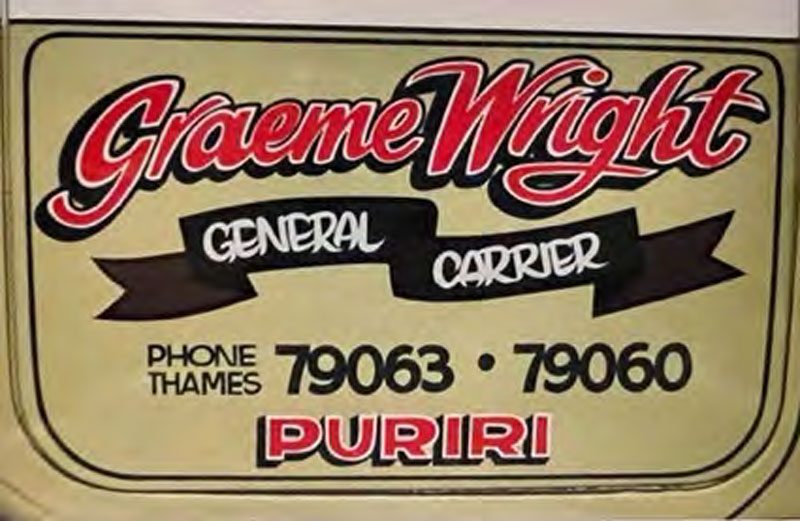 What is your title at Graeme Wright General Carriers, and what are your responsibilities?
Graeme: Well, I'm the boss. I oversee everything, and help to keep the peace!
Did you always think you would work in transport?
Graeme: I have loved trucks since the day I was born. I still do. I was brought up around trucks and the rural environment. It was always going to be a career in transport.
What is the best truck in your fleet?
Graeme: Hmmm. The best truck I have ever owned, which is not the same as my favourite, is a Volvo FH520, which has done over 2 million kilometres, and still works around the Thames Valley and Coromandel every day.
Can you tell me a fun or interesting fact about Graeme Wright General Carriers?
Graeme: Graeme Wright General Carriers has managed to succeed in a small rural area and operate for many years. I'm really proud that I've been able to fulfill my dream.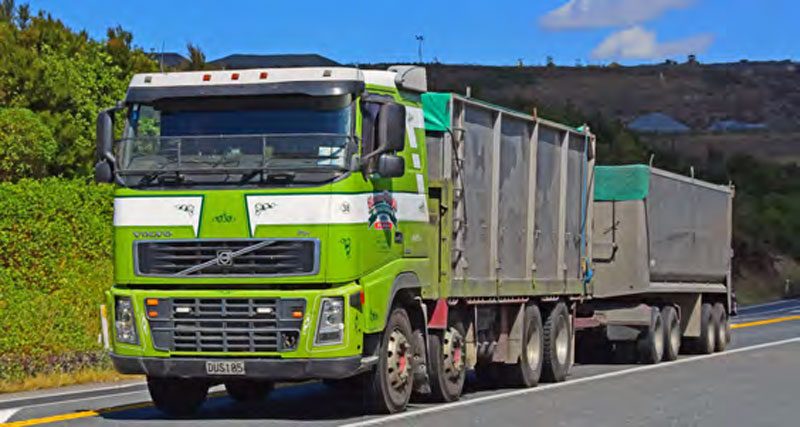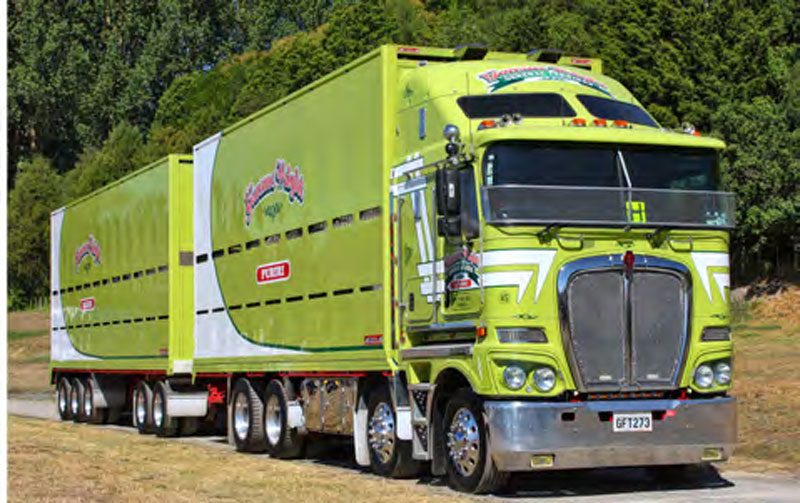 What would be some advice you would give to any young people who want to start a career in transport?
Graeme: Look for opportunities and find your break and make connections with others. Those connections will last forever and help you get to wherever you want to go.
What makes of trucks do you have and how many of each?
Graeme: I guess you could say the fleet is a bit of a 'fruit salad'. Kenworth, Mack, Volvo, Scania, Hino, Mercedes-Benz, and Iveco are all represented.
What's your favourite thing about working in the industry?
Graeme: Nothing beats the trucks themselves.