Ingredients
• 200g digestive biscuits
• 135g butter or margarine
• 200g chocolate
• 2-3 tbsp golden syrup
• 100g mini marshmallows or chopped up regular marshmallows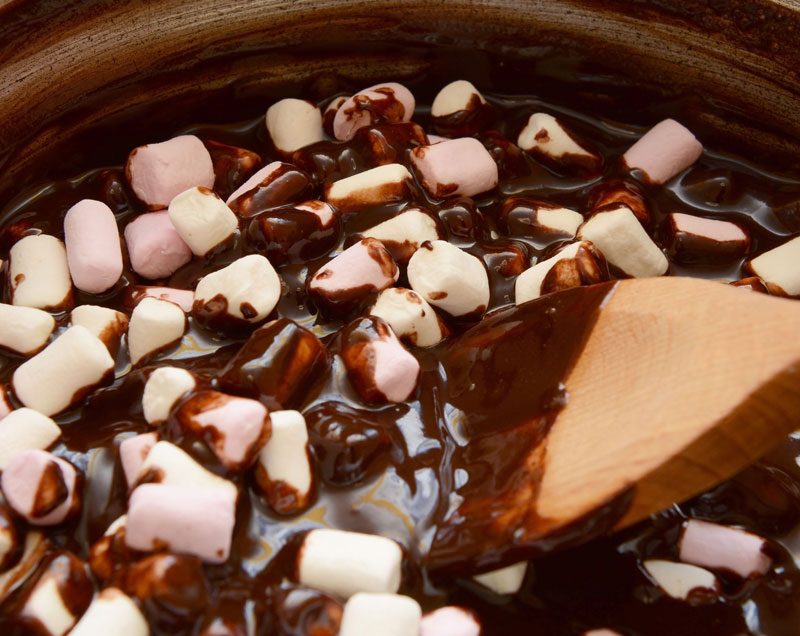 Method
1) Grease and line an 18cm square brownie tin with baking paper.
2) Put the biscuits in a freezer bag and bash them up with a rolling pin until they're broken.
3) In a large saucepan, melt the butter, chocolate and golden syrup over a gentle heat stirring constantly until there are no lumps of chocolate, then remove from the heat. Leave to cool.
4) Take the biscuits, marshmallows and stir into the chocolate mixture until everything is completely covered.
5) Spoon the mixture into the lined baking tin, and spread it out to the corners. Chill for at least two hours.
6) Cut up into slices and enjoy.